Sajdah Mobile App- Prayer Guide and Times
2021-07-09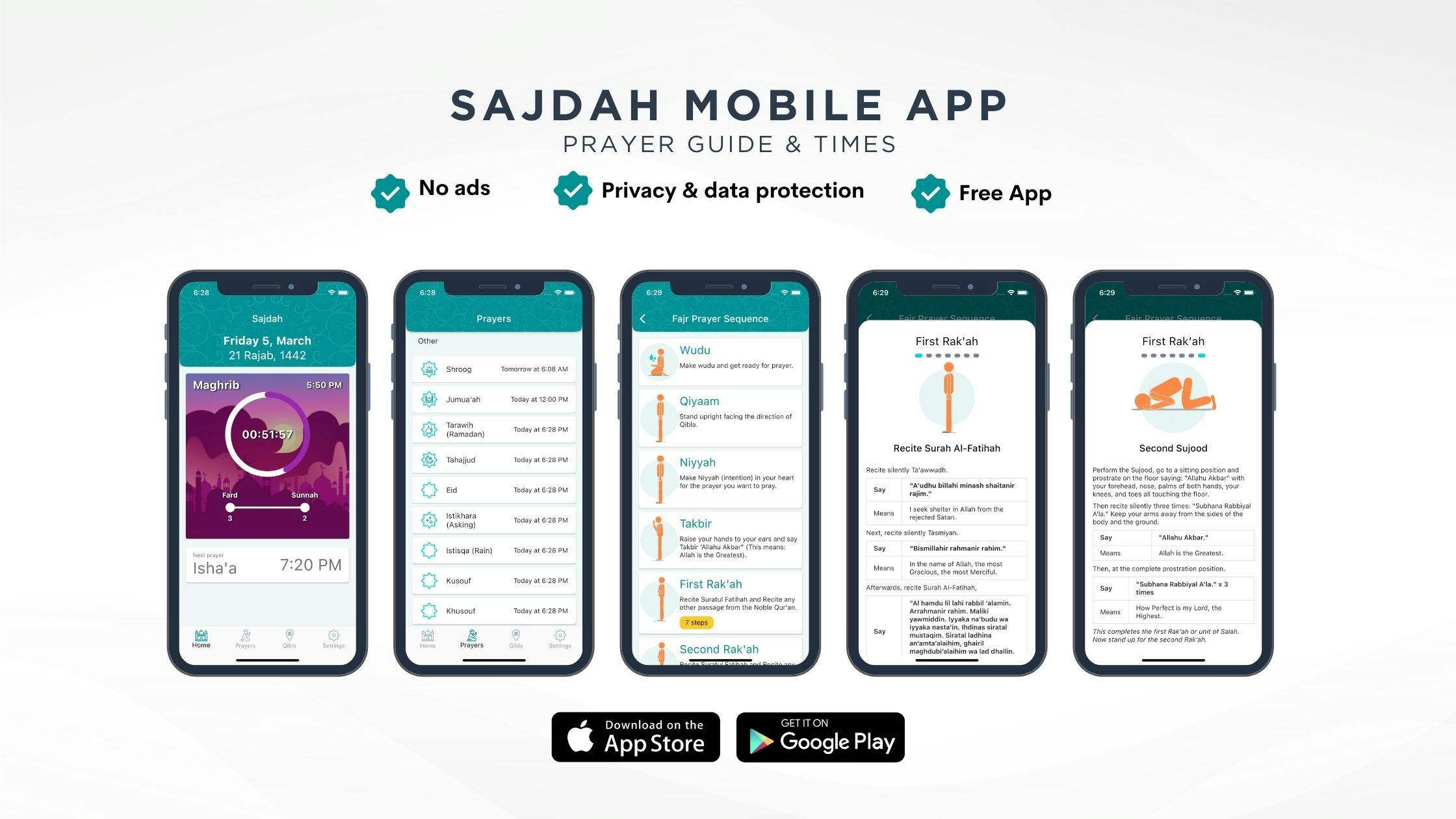 Mobile App
Ad-Free Experience, Free App For Every Muslim
At the moment mobile App, which offers prayer times and guides for over 14 prayers, users can use the app to learn 14 different prayers through our carefully designed step-by-step guides, making prayer education as simple and as effective as possible. 
The app is constantly being worked on to add new desired and useful features, some of the recent additions include finding the direction of the Qibla. It's also equipped with accurate prayer times for every country in the world.
All prayer instructions are available in English and Arabic, and images of correct postures for every step of the prayer. Future updates will include more languages. 
While developing Sajdah "World's First Smart Educational Prayer Rug" and its mobile app, we started noticing that some prayer apps were filling their apps with ads, distracting the user from the main goal, and some apps are even selling users' data. 
That's why we decided to make Sajdah app the ultimate benefit-oriented experience by providing a completely ad-free experience with guaranteed privacy and data protection.
The app is easily found on both the Apple App Store and the Google Play Store and is available in English & Arabic. Future updates will include additional languages. 
Main features:
Accurate prayer times for any country in the world
Guides for 14 prayers, with more guides on the way
Qibla direction finder
Hijri date on the home screen
Ability to choose the type of sound to be played for Athan
Connects to the Sajdah smart prayer rug for control
Completely ad-free for the best learning experience
Privacy & data protection oriented for peace of mind.
To learn more or download the App, please visit getsajdah.com
Sajdah Mobile App on Apple App Store and Google Play Store.
Share this article